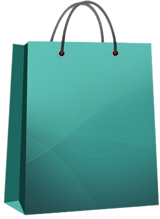 From this page you will be able to purchase the package (or packages) selected.
After filling in the form below with your data, you will be sent to the email address you indicated that you must present a voucher at reception when they decide to take advantage of the package.
Il pacchetto acquistato avrà una validità di 12 mesi.
You can also take advantage of the option GIFT , which allows you to give to whoever you want treatments or spa packages in our SPA.
Doing so is simple is fast, just add the destination data and upon completion of the purchase procedure, you can:

Receive the voucher to give as a gift: you will receive an email containing the voucher
Send the coupon to the beneficiary: who will receive an email containing the voucher with your dedication (you will also receive a copy of the voucher)
HOW TO PURCHASE
1. What happens pressing buy?
Selecting "Buy" you will be directed to the PayPal site medoto safest online payment by credit card that will guard your data by a guarantor to the transaction.
2. How PayPal works?
To use PayPal do not need to sign up and open an account, you can simply click below "Do not have a PayPal account" and make the payment.