Anti-stress relaxing Massage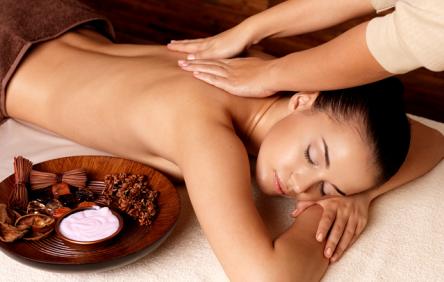 The Anti-stress Relaxing Massage is used not only to eliminate fatigue, relax the muscles and articulations and tone the tissues, but also to preserve and improve the mental well-being by relieving tension and stress.
It is a treatment that does not aim at medical or physio therapeutic results.
Its main purpose is to generate the perception of well-being and relaxation by making you feel cared for and pampered and therefore, by increasing your self-esteem.
During the massage all parts of the body are treated: the head, the abdomen, the arms, the legs, the feet and, in particular, the areas where tensions accumulate the most (the neck, the shoulders and the back).
The anti-stress relaxing massage increases the body's flexibility, improves blood circulation and stimulates the flow of vital energy.
It is performed using natural healthy and aromatic oils, through slow, embracing and constant maneuvers.
It allows you to gain awareness of the areas of your body that are mostly subject to stress accumulation, and it helps you loosen muscle tension.
In addition, the relaxing massage calms the mind, stimulates and reactivates the vital functions of the organism, strengthens the nervous and immune system, improves blood circulation and breathing, promotes sleep and reduces stress.
Suitable for all ages.
 Duration: 45 mins
ATTENTION !
Before purchasing this service, check that there is availability by calling our Reception at +39 081 877 4923 ext. 2 or, in case of high telephone traffic, send a message to the WhatsApp number +39 371 511 7654 specifying the name of the requested service.
---