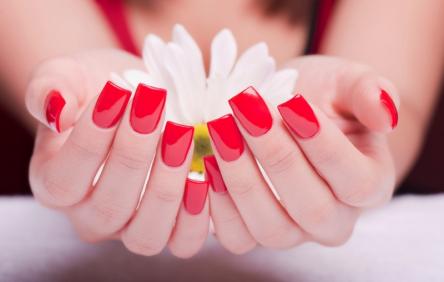 The SPA Ulysse is a CND SHELLAC CERTIFIED SALON since 2010 (debut of the CND in Italy), this guarantees our customers a professional, perfect and certified application technique, the use of ORIGINAL products and seasonal previews of all the new collections .
CND ™ Shellac ™ is the only semi-permanent nail polish that guarantees perfect nails for almost 3 weeks, without NEVER requiring nail filing, neither for application nor for removal.
Shellac was born in 2010 from a new patented technology by CND ™, called UV3, which combines the technology of the enamel, that of the gel and that of the acrylic, in a new hybrid formulation (it is put on like a nail polish, it resists like a gel but can be removed in a few minutes).
The big difference with other products on the market is that to apply Shellac no filing is required on the surface of natural nails, so it does not cause any damage to the nails.
CND Shellac is also ideal for pedicures and once it has dried in 5 minutes in the CND UV Lamp, you can put your shoes back on without risking to spoil the color.
CND Shellac has 5 great qualities:
OVER 2 WEEKS OF ABSOLUTE PERFECTION
WONDERFUL MIRROR FINISH
ZERO DRYING TIMES
INCREDIBLE: REMOVAL IN ONLY 5 MINUTES WITHOUT FILING THE NAIL
NO DAMAGE TO NATURAL NAILS
Available in over 170 colors, which include the tones of French manicure, bright and bright lacquers, intense and sophisticated "gothic" colors and feminine or jaunty pinks, thanks to the CND Shellac Layering technique, spreading two different Shellac colors on top of each other ( in layers), you get a new original third color, for maximum customization of the manicure.
After performing a mini prep manicure, CND Shellac spreads easily like a classic nail polish, but each step dries in no time in the CND UV Lamp.
This means that, once the last step is completed, the product is perfectly dry.
The special formulation makes it resistant to shocks and scratches ensuring a mirror finish for the entire period.

ATTENTION !
Before purchasing this service, check that there is availability by calling our Reception at +39 081 877 4923 ext. 2 or, in case of high telephone traffic, send a message to the WhatsApp number +39 345 840 0299 specifying the name of the requested service.
---