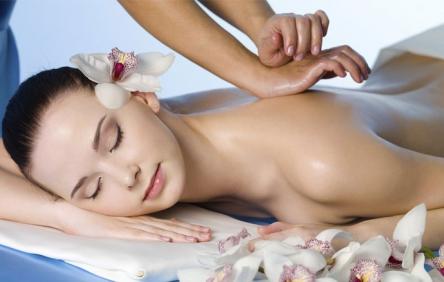 In the early 70s, on the western coast of the United States, the Californian massage used to follow the trends of the time that praised the emancipation of the body, the expression of feelings and person's complete balance.
The Californian massage is performed using scented and relaxing warm oils that ease the manual movements, allowing to wrap and shape the body in its totality.
The masseuse, with a rhythm and movement that recall the waves of the sea, will perform fluid and soft movements alternating them with pure pressure maneuvers, firstly superficial then deeper ones.
The Californian massage is especially recommended for stressed and overtired people and for those who feel the need to reduce the muscular tension.
The strong feeling of the feeling of being cradled and pampered, thanks to the continuous movements, produces a state of calm and satisfaction supported by the overall action performed on the contractures, which relaxes the areas affected by localized or widespread pains.
During the treatment, many nerve endings of the body are stimulated, both at the level of the skin and in deeper areas, settling the nervous balance.
In addition, the blood and lymphatic circulation is increased, and the muscles are toned up, helping you reduce inflammation and swelling.
Duration: 45 mins
ATTENTION !
Before purchasing this service, check that there is availability by calling our Reception at +39 081 877 4923 ext. 2 or, in case of high telephone traffic, send a message to the WhatsApp number +39 345 840 0299 specifying the name of the requested service.
---